Planning Software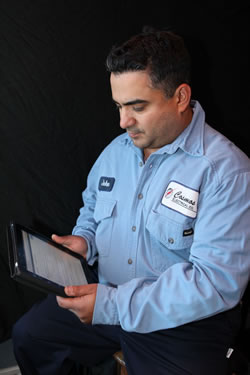 From the first meeting to the last day of construction, the customer will always have access to their budget and project timeline with our Project Management software. This software will help the client track their progress, expenses, and design selections.
Triple True Cost Advantage
Cosmos offers a gold standard in the industry which provides full disclosure on all construction material and labour, Long term relationships we have with the industries' best suppliers allows for discounts and promotional pricing.
Client Login
Building your new project is an exciting and important endeavour, and Cosmos Electrical Company wants the process to be as smooth and enjoyable as possible. That is why we provide each of our clients with access to a secure website with all of the details of their project. Whether you are at home, at work, on the road, or on vacation, Cosmos Electrical Company puts information at your fingertips about your selections, upgrades, financial decisions, questions, documents, photos, and more.
Here's what you'll have access to:
Selection Sheet… See choices and stay on schedule
Expenses & Change Orders… Eliminate "sticker shock"
Milestones… Understand the next steps
Questions List… Never lose answers to your questions
Contractors To-Do List… See items as they happen
Comments, Photos, and Files… Stop jumbled e-mails
Warranty List… Easily track loose ends
E-mail Updates… Let new information come to you
Want To Learn More About Our Software?
We've partnered with Co-Construct to deliver an excellent suite of Electrical Project Management tools to take away all the hassles of working on medium to large scale electrical projects for your new home or remodeling project.  Every detail about your project will be at your fingertips anytime of day.
Cosmos Electrical Co. is staying on the cutting edge of technology when it comes to planning and completing your electrical project and with our client interface software you'll be included and informed every step of the way.