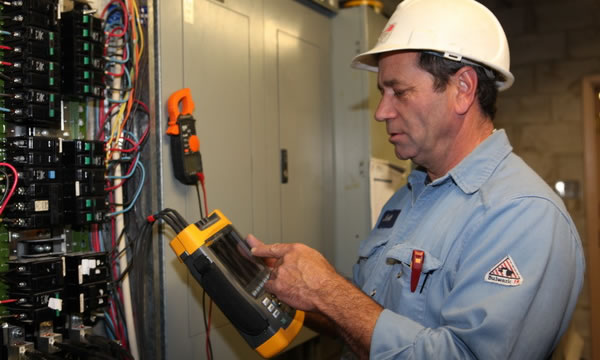 Electrical System Troubleshooting in the Toronto area.
Electrical systems can fail over time due a to a number of reasons and when this occurs you're usually without power and want it fixed quick.  Cosmos Electrical Co. is a full service electrical contractor in the Greater Toronto Area with over 37 years of experience.  We specialize in diagnosing and solving complex electrical issues for homeowners, business owners and property manages throughout the GTA.
Do you have power in one part of your home but not the other?  Flickering lights? Outlets or receptacles that have stopped working?  It doesn't matter how complex or simple the problem might seem Cosmos Electrical Co. has the diagnostic equipment and experienced electricians to quickly tell you what the issue is and how we can solve it for you.
We are very familiar with the wiring and electrical systems in your home, apartment buildings, townhomes or condominiums.  Cosmos Electrical isn't limited to just residential work either.  We can troubleshoot electrical problems you might be having with your commercial building, agricultural buildings, industrial facilities and more.  If it's an electrical problem we can likely solve it for you.
Electrical Troubleshooting Services in Toronto:
Find The Source of Electrical Problems
Troubleshooting Home Electrical Wiring
Troubleshooting Flickering Lights
Testing Outlets
Electrical Equipment Testing
Electrical Circuit Testing
An Electrical problem can be a frustrating part of owning or managing a building.  When you choose Cosmos Electrical Co. you're taking on a knowledgeable partner with a keen interest in quickly solving any electrical issues you might have.