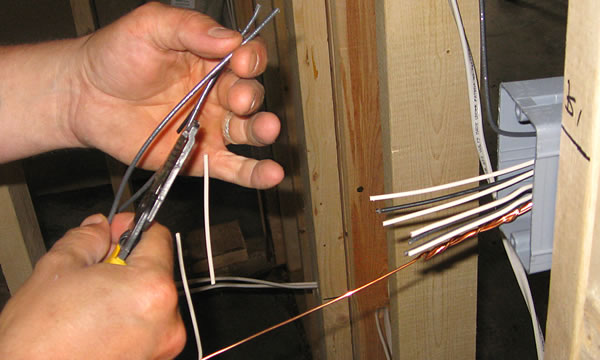 Are you looking for a reliable electrical contractor in the Greater Toronto Area?
If you own a home, an apartment building, condo or townhome within the GTA and you need expert electricians to call on when you need them then look no further than Cosmos Electrical Co.
Our residential electricians can complete any electrical inspections, upgrades and repairs to your house, apartment, condominium or town home within the Greater Toronto Area.  We work directly with homeowners and property managers to quickly address their electrical problems with any electrical system no matter how complex.
Are you remodeling your home? or maybe adding a new addition? Just want to upgrade a panel or Do you want your building fitted with a backup electricity generator?  Electrical systems are actually quite simple when you understand the basics but it's still very dangerous.  As professional electricians it's always going to be our recommendation to call us when you have an electrical issue you need solved.  You'll have the peace of mind knowing that the work you've had done is safe, certified and even warrantied for as long as 5 years in some cases. (see our warranties page)
Residential Electrical Services We Offer:
Specialty Lighting
Landscape Lighting
Bath Lighting
Kitchen Lighting
Recessed Lighting
Holiday Lighting
Energy Saving Lighting Solutions
Safety & Security
Surge Protection
Motion Sensors
Wiring Upgrades
Smoke/CO Detectors
Transfer Switches
Dedicated Circuits
Home Electrical Safety Inspections
Home Standby Generators
Energy Savings Power Conditioners
Ceiling Fan Installation
Lighting Controls
Home Energy Efficiency
Cosmos Electrical Co. is equipped to handle any size residential project throughout the GTA.  Our experienced electricians will be able to visit your job site and provide you with an accurate scope of work and a competitive estimate to complete the project for you.  For 37 years we've been solving all kinds of electrical problems that homeowners and property managers experience.