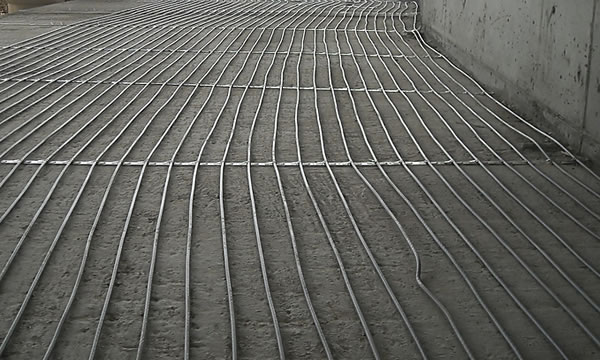 Ramp heating and heated walkways are relied upon to prevent the dangerous travel conditions that cold and icy winter brings.  One accident in your underground parking garage due to negligence or an a broken ramp heating system can lead to an expensive lawsuit.  It's just not worth it when you have experts such as Cosmos Electrical Co. to help you with your heated ramps.
Cosmos Electrical Co. is a full service electrical contractor in the Greater Toronto Area.  We specialize in inspection and diagnosing problems with ramp heating and heated walkways for your commercial, residential or industrial properties.  Ramp heating problems can be expensive to diagnose and fix but our highly skilled technicians use our pipe tracing equipment and software to quickly locate the problem so we can repair it.
Heated Ramp Inspection and Repairs:
Completed By Certified Technicians.
Diagnose and Trace Difficult Ramp Heating Problems.
Regular Heated Ramp and Walkway Maintenance Services.
Important Tip:
If you are a commercial or residential property owner it's always a good idea to get your electric ramp and walkway heating systems checked before the first snow fall every year.  A regular ramp heating inspection and and check will help you avoid the headaches of manually de-icing and unwanted system breakdowns.  More importantly a thorough inspection on your ramp heating and heated walkways every year will ensure the safety of your tenants, their staff and the many visitors to your properties.
Most heated ramp and walkway repairs can be completed without causing heavy disruptions to traffic flow.  Safety is the most important aspect of any electrical repairs so extra precautions will be taken whenever necessary.